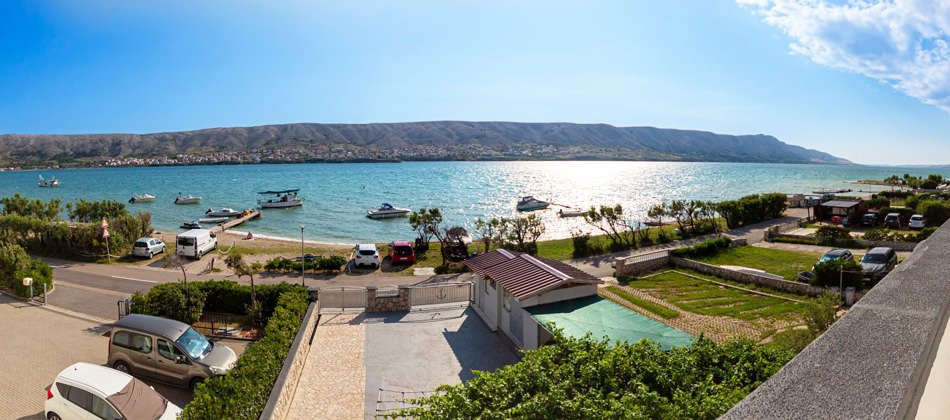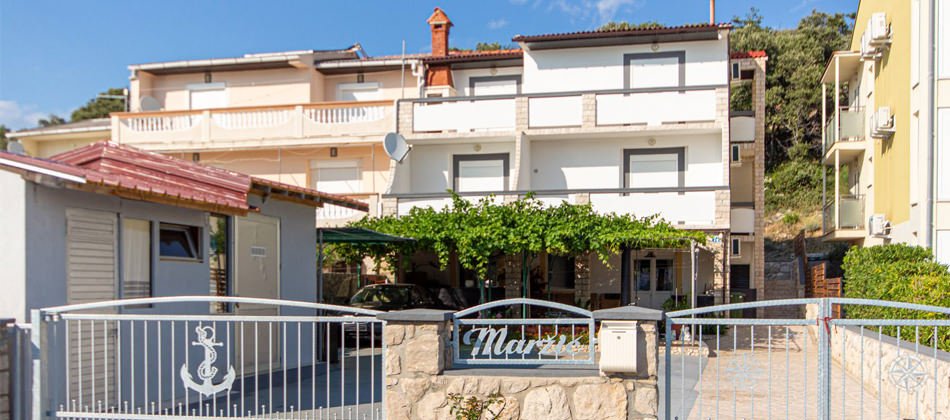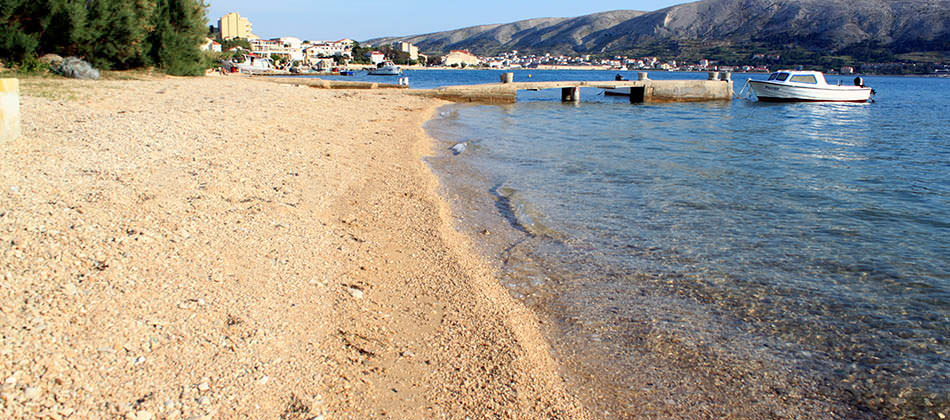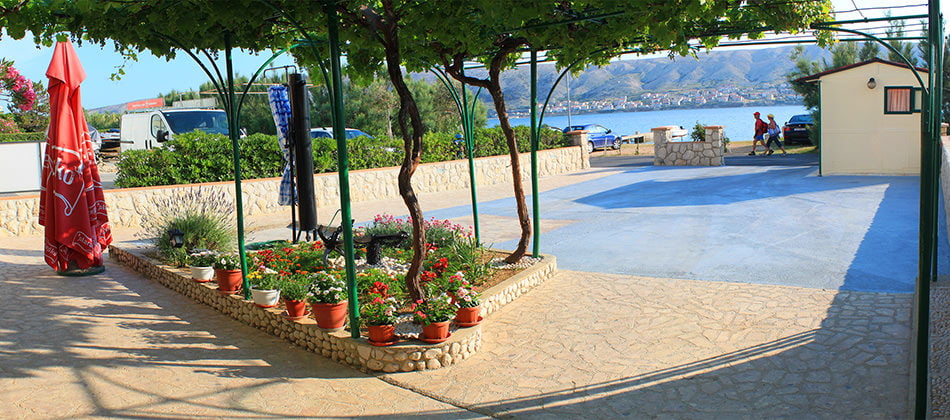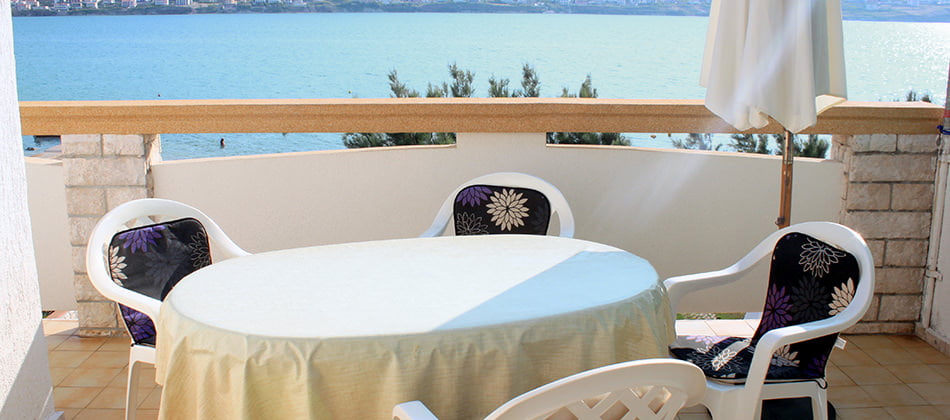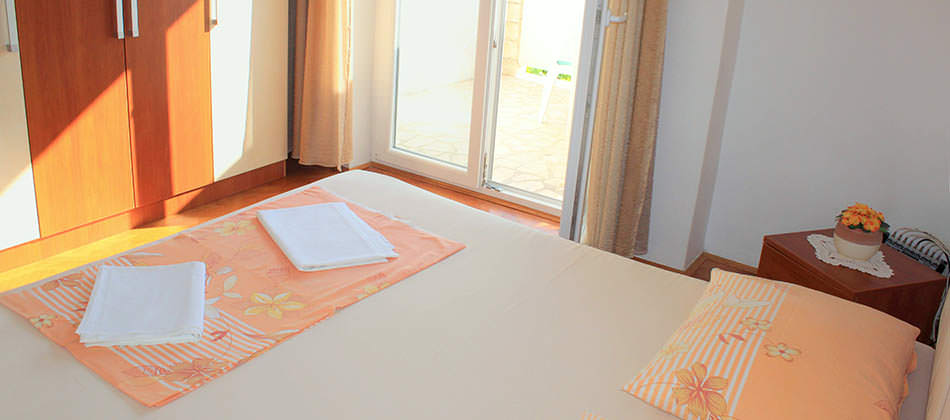 Welcome to the homepage of apartments Jelka.
Apartments Jelka are located on the island of Pag in town of Pag. Apartments are well equipped, and few meters from the sea , with clean, sandy beach. They are available from the main road. Our guests have a grill and a free parking space in the yard.
Spend your holiday in a pleasant atmosphere of well-equipped apartments Jelka.
At your disposal are friendly hosts and rich contents.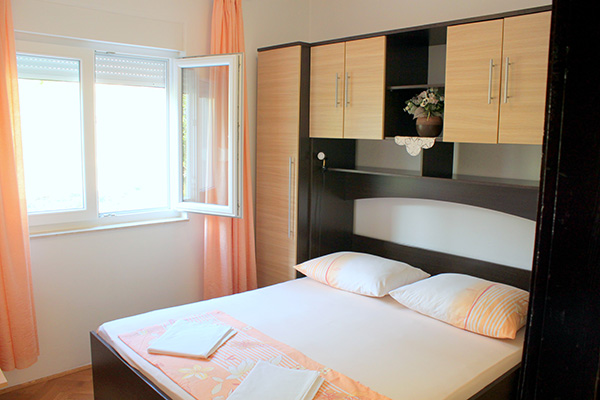 First floor
Separate entrance to the apartment
Number of beds: 2 + 2 extra
Area: 32 m²
Fully equipped kitchen
Bathroom with shower / toilet
Terrace with seaview (13 m²)
Wi-Fi, satellite-tv
Air-conditioned
Quiet location, barbecue
Parking in the yard
boat mooring
Smoking in apartment is allowed
Pets not allowed
VIEW APARTMENT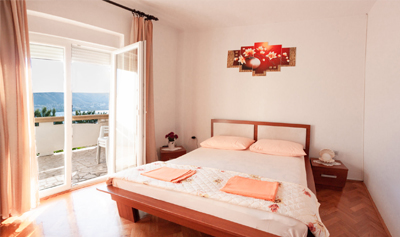 First floor
Separate entrance to the apartment
Number of beds: 2 + 1 extra
Area: 29 m²
Fully equipped kitchen
Bathroom with shower / toilet
Terrace with seaview (9 m²)
Wi-Fi, satellite-tv
Air-conditioned
Quiet location, barbecue
Parking in the yard
boat mooring
Smoking in apartment is allowed
Pets not allowed
VIEW APARTMENT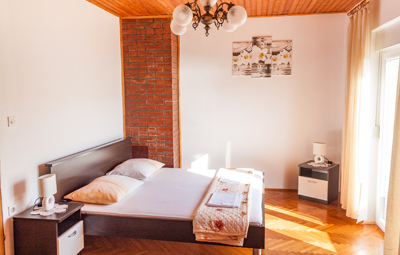 Second floor
Separate entrance to the apartment
Number of beds: 4 + 1 extra
Area: 57 m²
Fully equipped kitchen
Bathroom with shower / toilet
Terrace with seaview (27 m²)
Wi-Fi, satellite-tv
Air-conditioned
Quiet location, barbecue
Parking in the yard
boat mooring
Smoking in apartment is allowed
Pets not allowed
VIEW APARTMENT